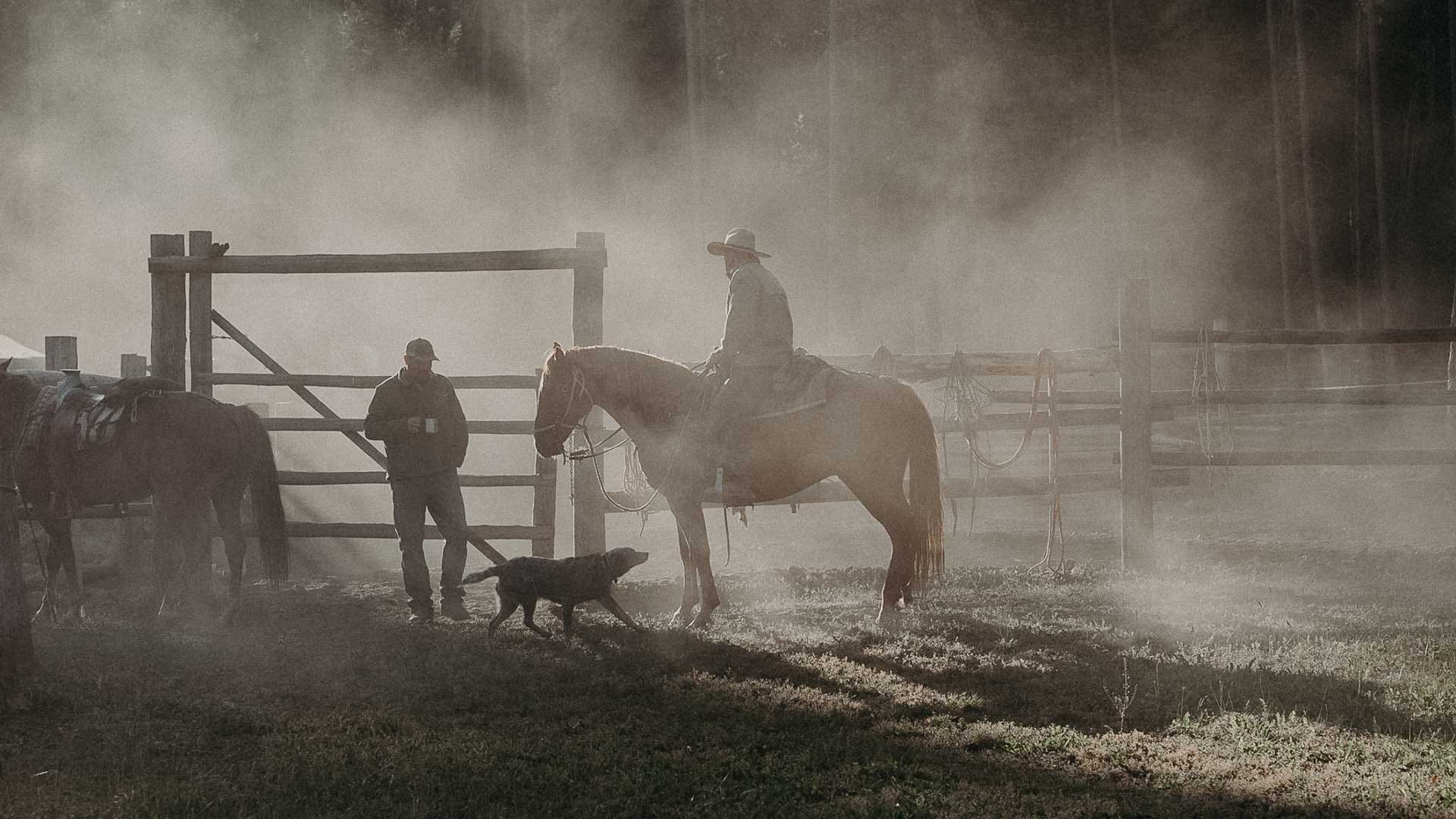 Posted:
February 24, 2022
The Mills' Family Business
Horses + Mules are a lot of work. But the payoff is huge. There is nothing better, even in the world of internal combustion engines and battery powered Tesla's, than a train of pack horses in the backcountry. We caught up with the Mills brothers at their home in Augusta, MT. It's February and they are chipping away at the preparations for summer trips into the Bob Marshall Wilderness.
If you have been following us, the Mills family might be familiar. Last year we were invited out to watch them drive their horses from pasture through downtown Augusta. Not something you see every day, that is for sure.
We figured it was time for a little introduction to the Mills Brothers and their family business. Their grandfather Ron mills started the outfitting and guiding business in 1977 from scratch.
Ron published a book about his adventures titled Under the Biggest Sky of All: 75 years on Montana's Rocky Mountain Front. There are some hilarious tales about his dealings with a wild character named Chester, who never showered and always drank too much. Some entertaining stuff, that is for sure. He left the cowboy life for the backcountry where "every day is a new adventure."
Turk and Briar are carrying that torch, passed down from their father, Tucker and mother, Amy.
A note from the Mills Family, "At Mills Wilderness Adventures of Montana, we've been using Smith & Rogue products because we love them; they feel like they're made for people like us. As a family who lives, works and plays in Montana, you'll find us breaking trails, taming horses, shoeing mules and carrying on a longtime family tradition of outfitting in the Bob Marshall Wilderness. We look forward to the opportunity to collaborate with Smith & Rogue in the most authentic way possible—through our daily lives."